About Us
Latest News
We are now open in line with government guidelines
Christmas Colouring Competition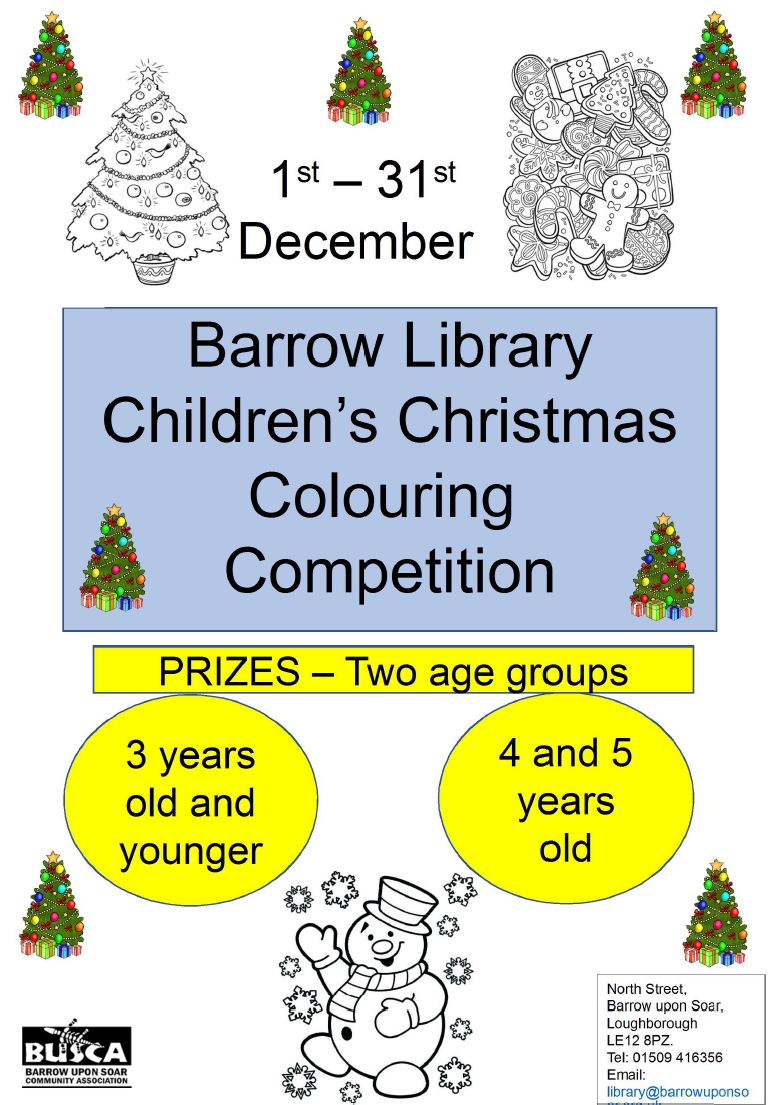 read more…
Christmas Open Morning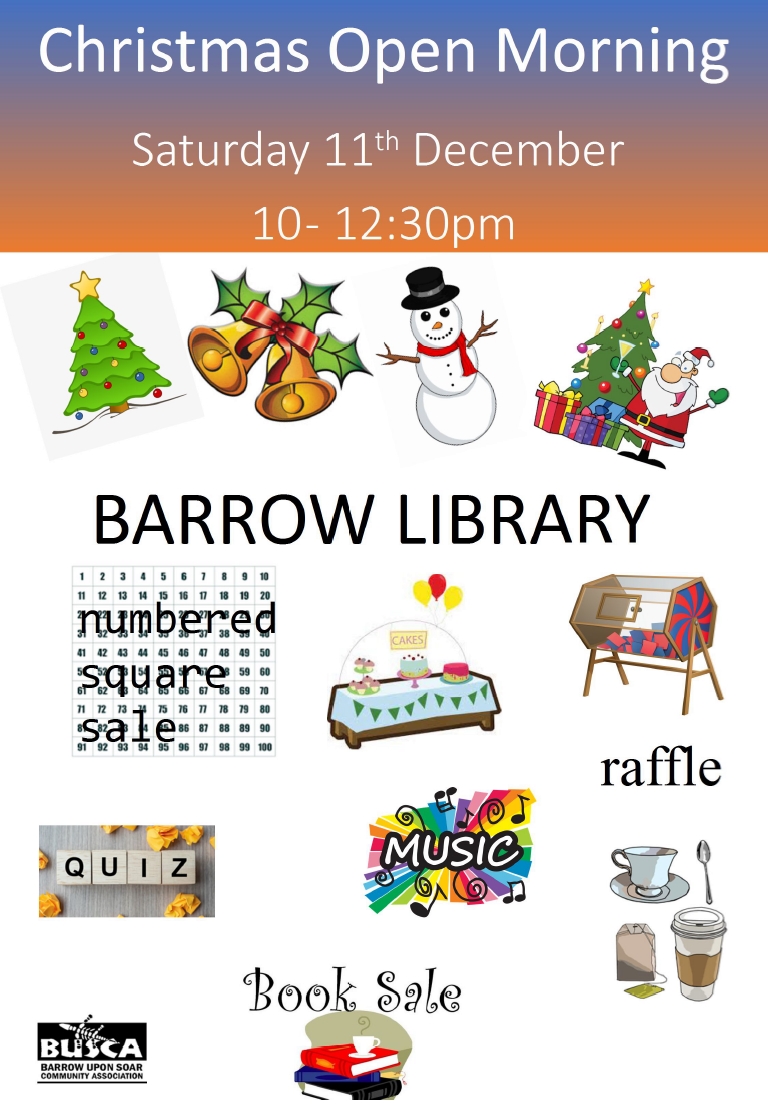 read more…
Christmas Quizzes & Squares Raffle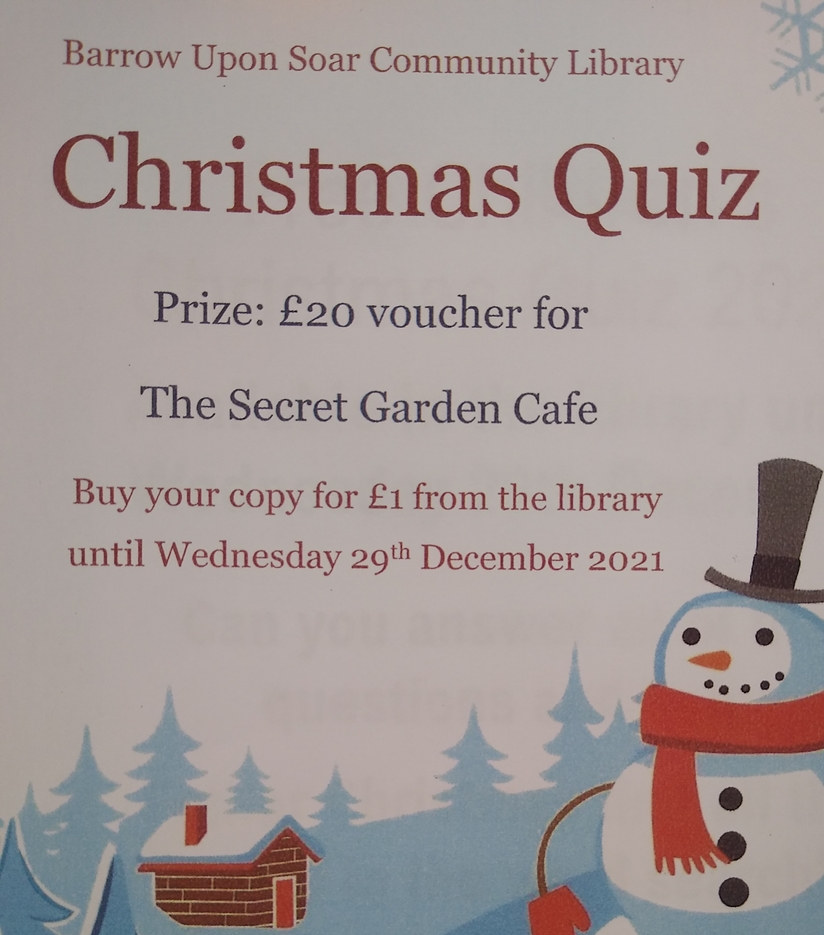 We have an Adult Quiz and a free Children's Quiz and also a Christmas Squares raffle at the library. Click on Read More for details:
read more…
---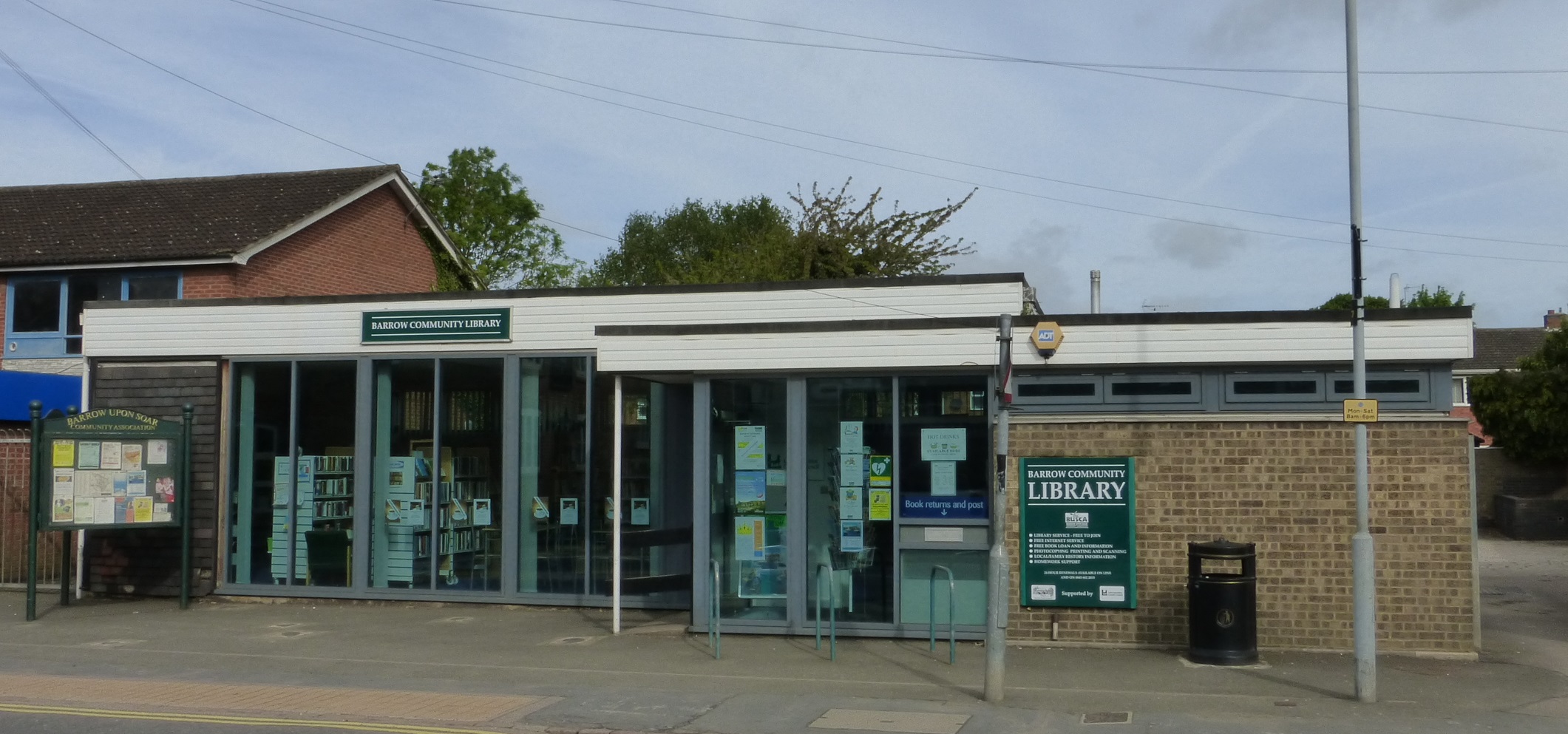 Barrow upon Soar Community Library,
North Street,
Barrow upon Soar,
Loughborough
LE12 8PZ.
Tel: 01509 416356
Email: library@barrowuponsoar.org.uk

---
The Library can be hired for your event see details
---
How to use the Library - Video for children and parents
The Barrow Community Partnership Library went Live on Monday 27th July 2015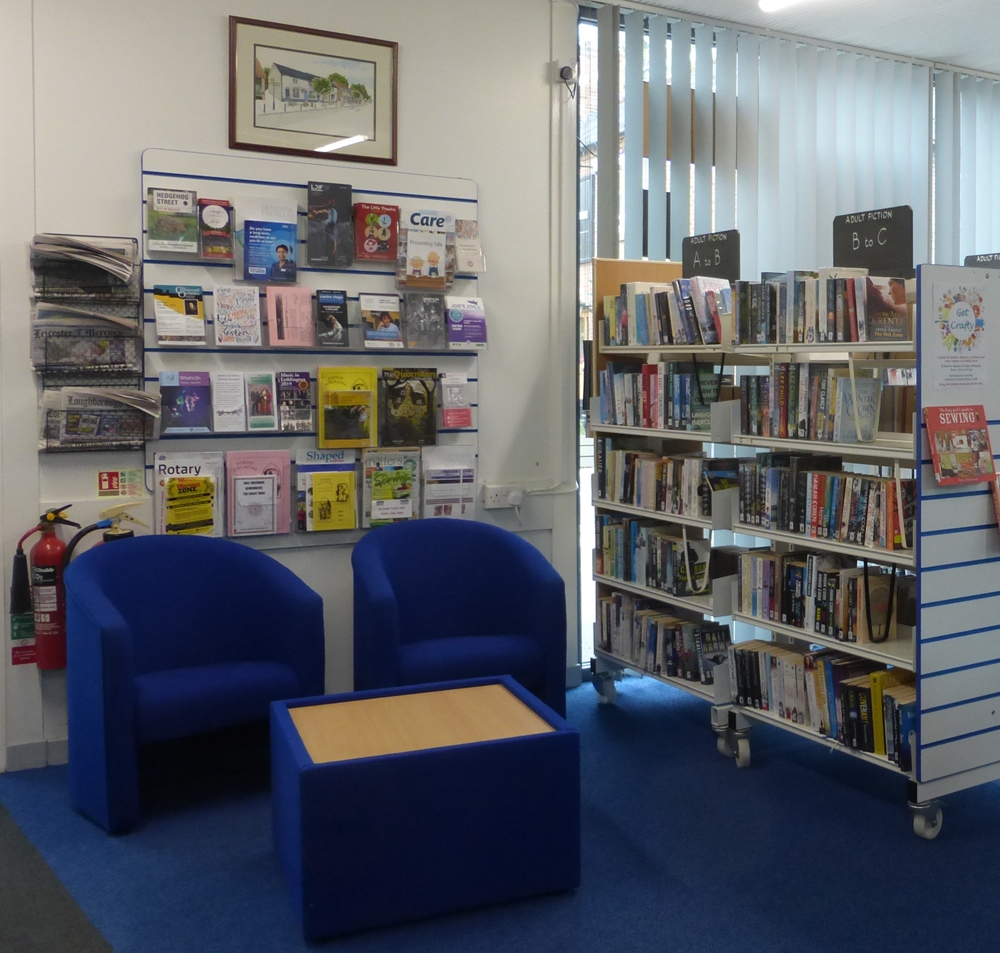 BUSCA were officially handed the keys to Barrow Library on Monday 27th July. Our volunteers had been busy preparing themselves with training sessions and were ready to provide you with a service that was Business as Usual.
Our opening hours are currently:
Mon 2:00 pm - 5:00 pm
Tue closed
Wed 10:00 am - 6:00 pm
Thu closed
Fri 10:00 am - 5:00 pm
Sat 10:00 am - 12:00 noon
You will experience the same systems and services for book lending, computer use, photo-copying etc. In fact, we hope that you won't notice the difference and that we will be able to match the same level of excellent service that we have all enjoyed in the past.
We now have a coffee machine, so come to the library, relax and enjoy tea or coffee while you make your next literary selection.
If you have any queries, please contact library@barrowuponsoar.org.uk or use the library phone 01509 416356
See our new Facebook page.
---
Library Information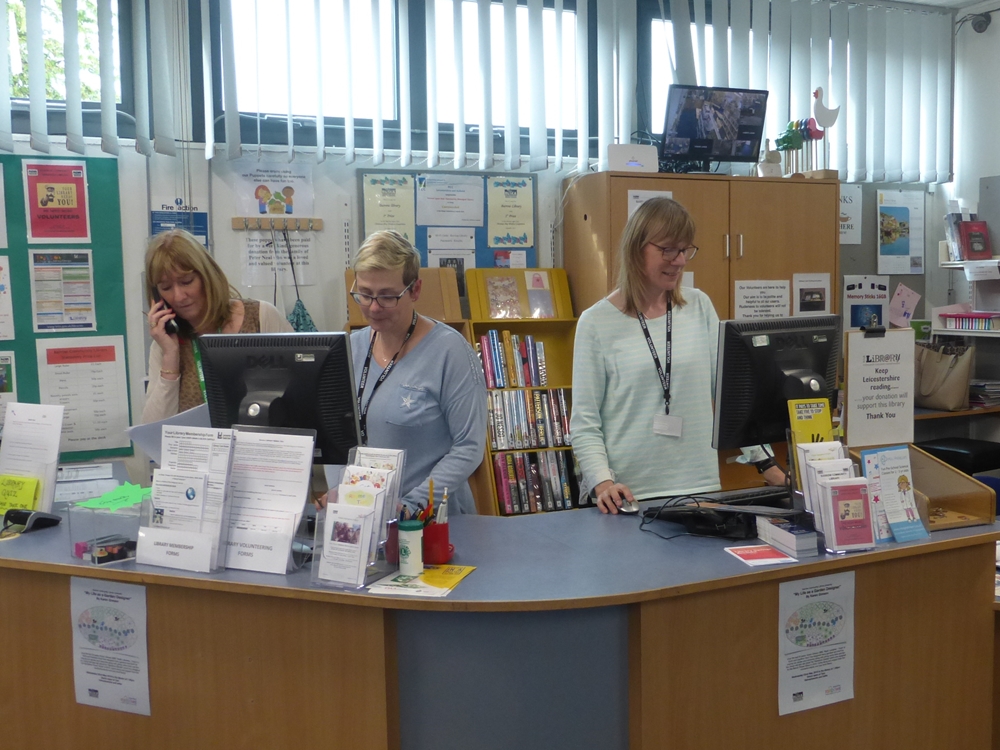 If you have any questions or need assistance, the volunteer library staff will be pleased to help.
You can contact us during opening hours on 01509 416356.
A larger collection of stock can be found at Loughborough Library. It costs nothing to join the library or to borrow books (the basic service is free) and you are never too young to join!
LENDING SERVICES
Novels – a selection of popular hardback and paperback fiction with separate sections for crime, romance, and westerns.
Information books – most popular topics. Subject requests are free to support homework and study.
Books in large print.
Talking books (books on CD, small charge).
E-Books.
A separate section of Adult Fiction sourced from donated books, our "Community" books.
---
CHILDREN'S SERVICES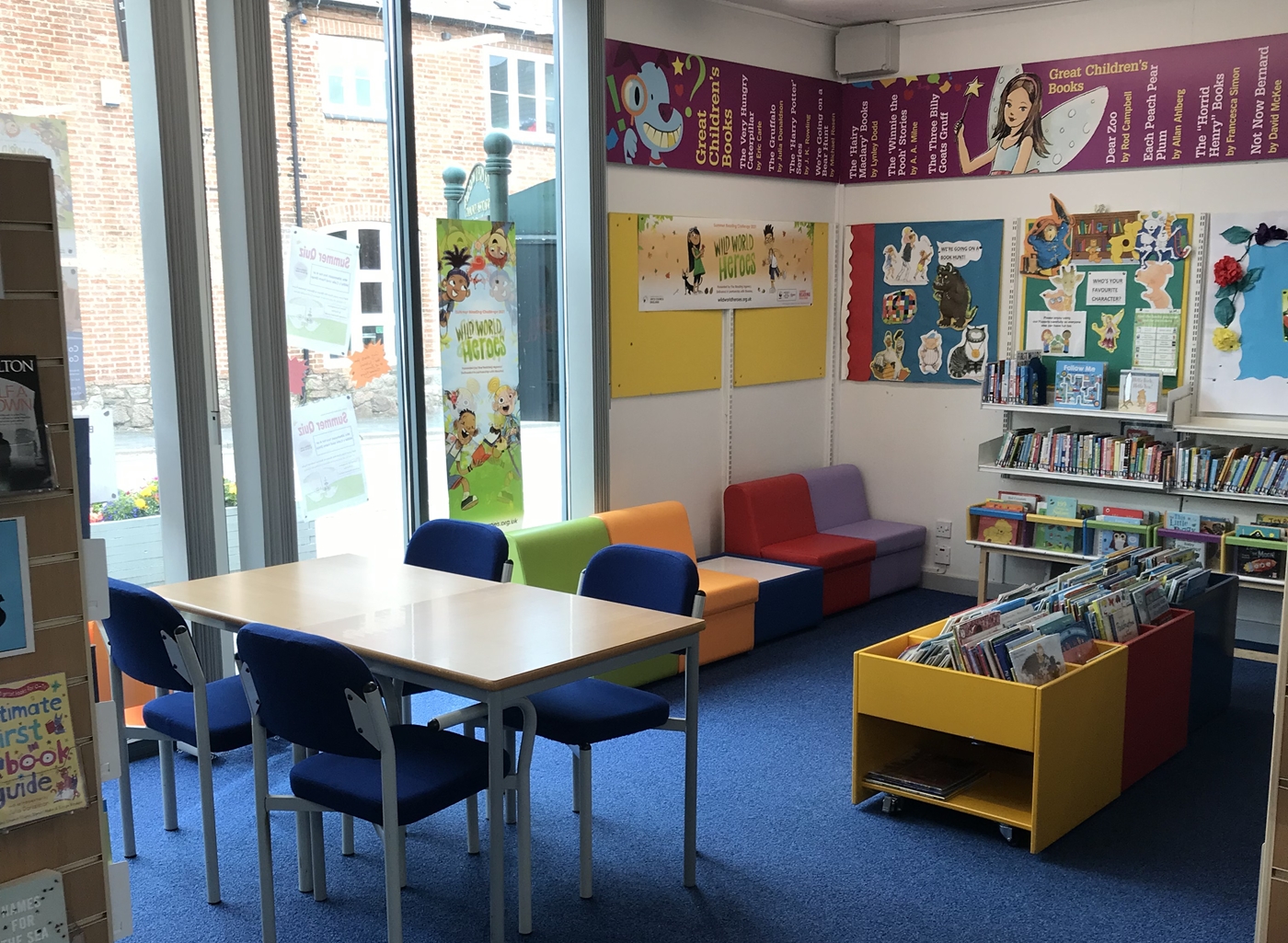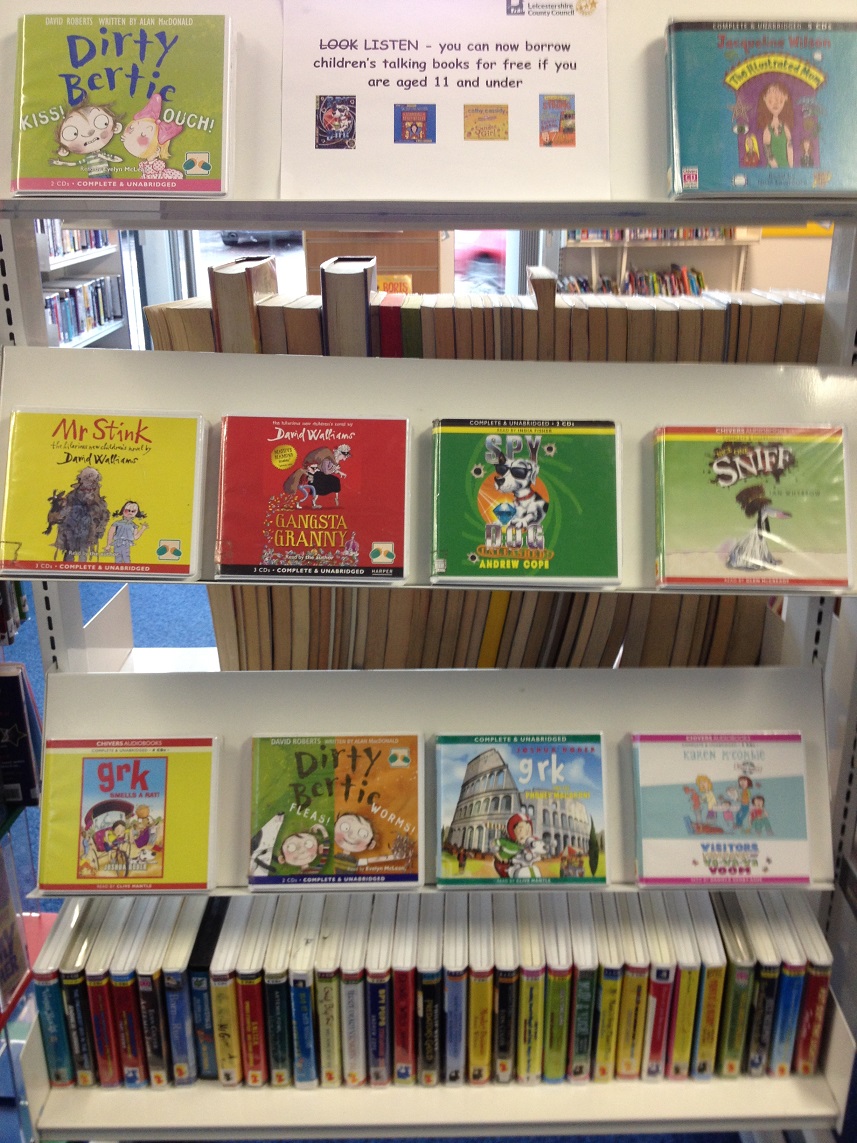 Storybooks for children of all ages.
Board books and picture books for babies and pre-school children.
Talking Books for 11 years and under - no charge.
Information books to help with homework and leisure reading.
Books for teenagers.
Books for parents on child related issues.
Young Readers sessions (stories and rhymes) for under 7's. £1.00 donation to library funds per child per session.

Rhyme Time for 3s and under. On some Fridays from 10:30am to 11:00am, see calendar.
See some examples of Children's artwork, previously displayed at Barrow Library in 2005 and 2006.
---
INFORMATION SERVICES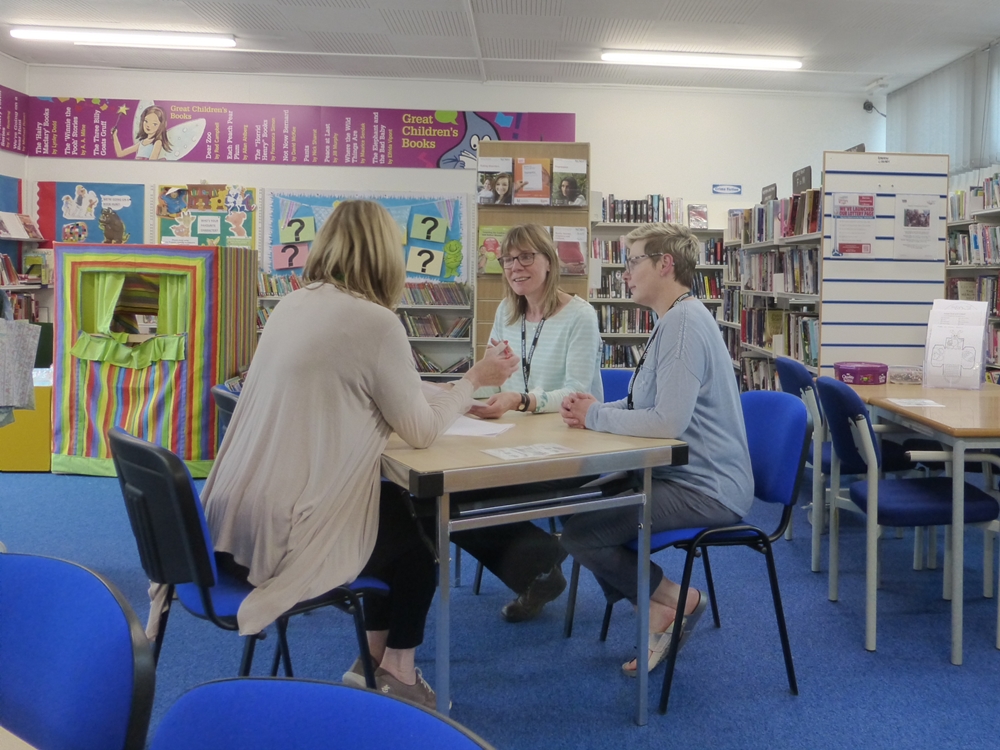 General reference books available on-line
Local courses and evening classes
Local papers
Information about the local community including parish, district and county information
Local studies information including books, maps and village file on Barrow upon Soar, Parish records for Barrow upon Soar and Walton on the Wolds together with some census records.
Ancestry Library Edition and Find my Past are available in this library free of charge to do family history research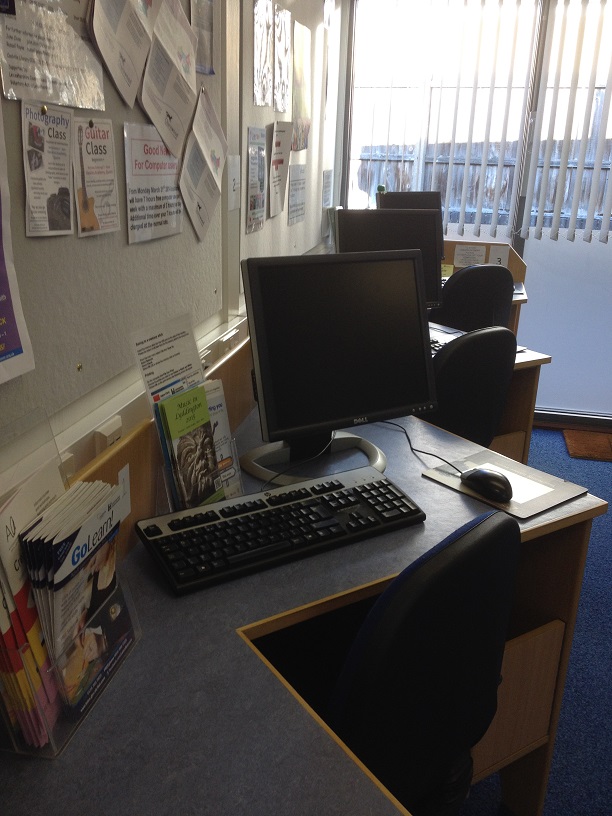 COMPUTERS AND ICT
Our Public Access computers are based on the Apple Mac, and offer the following features:
Facilities are free to library users except for a small charge for printing
Children under 8 should be accompanied by an adult
Free computer taster courses – ask library staff for help
Public access via Broadband to the World Wide Web including email
WiFi access so you can use your own device
Microsoft Office programs available
Scanner and Printer
Online public access to the Library catalogue


---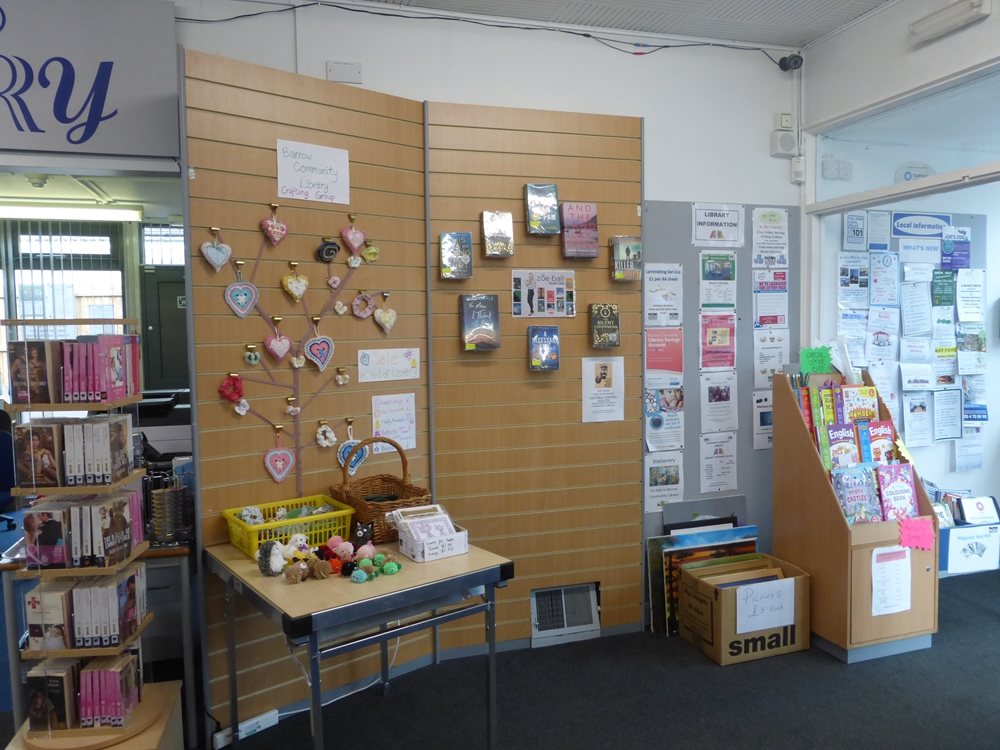 OTHER FACILITIES AND SERVICES
Photocopying (up to A3 size)
Microfiche reader
Laminating (up to A4 size)
Arts & Crafts sales
ACCESS
Ramp to entrance
Library is all on one level with wide aisles
Accessible toilet with baby change facility
Car park available at rear
---